One of the foundational mandates of the HBC was to provide opportunities for local bookbinders to share their work not only with one another but also with the broader community. Each year the HBC sponsors an Annual Members' Exhibition open for viewing to the general public. All members in good standing -- whether they be amateur or professional, beginner or expert -- are welcome to enter their work.
The artworks displayed reflect the varied interests of our diverse membership and can include design bindings, fine press, artist's books, calligraphy, conservation, box-making, historical structures, and paper decoration. A full color catalog is also published to accompany the exhibition.
Past exhibitions have been hosted by a variety of Bay Area museums, galleries, and libraries including the San Francisco Public Library, Stanford University, Mills College, the University of San Francisco, the University of California at San Francisco, the San Francisco Museum of Modern Art, the San Francisco Center for the Book, the American Bookbinding Museum, and many others.
Please visit our Past Exhibitions below to view works from some of these exhibitions or to purchase any remaining catalogs.
PAST EXHIBITIONS
Exhibition Dates: August 28 - December 8, 2017
Members Reception: Sunday, September 10, 2017
Gallery Talks with Signa Judy Houghteling, Thursdays, September 28 & October 26
A Special Presentation of New Acquisitions and Old Treasures:
A short talk and viewing with Janice Braun, Library Director and Special Collections Curator, F. W. Olin Library, Mills College
Sunday, November 12, 2017
Exhibition Location:
Special Collections
F. W. Olin Library
Mills College 5000 MacArthur Blvd.
Oakland CA 94613
tel: 510-430-2047
2016 Annual Members Exhibition - HBC 44
Exhibition Dates: June 18 through September 3, 2016
The San Francisco Public Library
Skylight Gallery, Sixth Floor
Main Library, Civic Center
100 Larkin Street
San Francisco, CA 94102
Members Reception: June 18, 2016
2015 Annual Members Exhibition - HBC43
Held at the American Bookbinders Museum from June to September, with an opening and closing reception.
Letter from the President:
In this 43rd year, the Hand Bookbinders of the California is privileged to be hosted by the American Bookbinders Museum in their first invitational exhibition after the extensive renovation of their new home at 355 Clementina Street, San Francisco. We thank its founder Tim James, Director Garth Reese, Librarian Amelia Grounds and the rest of the museum's able
staff for their unstinting support and cooperation in making this exhibition possible. We look forward to a long and mutually beneficial relationship with this new and important addition to the art institutions of the San Francisco Bay Area.
Our members' work has continued to prove interesting and extremely well done. This year's 43rd Annual Members' Exhibition work spans a range from professional fine binding to beginners' student work. While the HBC encourages and supports the traditional Western European traditions of Fine Binding, we also welcome artist's books and other innovative structures. This
show includes examples of many kinds of bindings, boxes, letterpress printing, artist's books, calligraphy, and paper decoration. We thank those members who submitted their work for display, as well as all other HBC members for supporting the exhibition through a portion of their
annual membership fees.
- Signa Judy Houghteling, Hand Bookbinders of California, 2015
2014 Members Exhibition - 42rd Annual
Held at SFCB from June to September
Click here for a web version of the pdf
2013 Members Exhibition - 41st Annual
Held at the San Francisco Public Library's Special Collections Skylight Gallery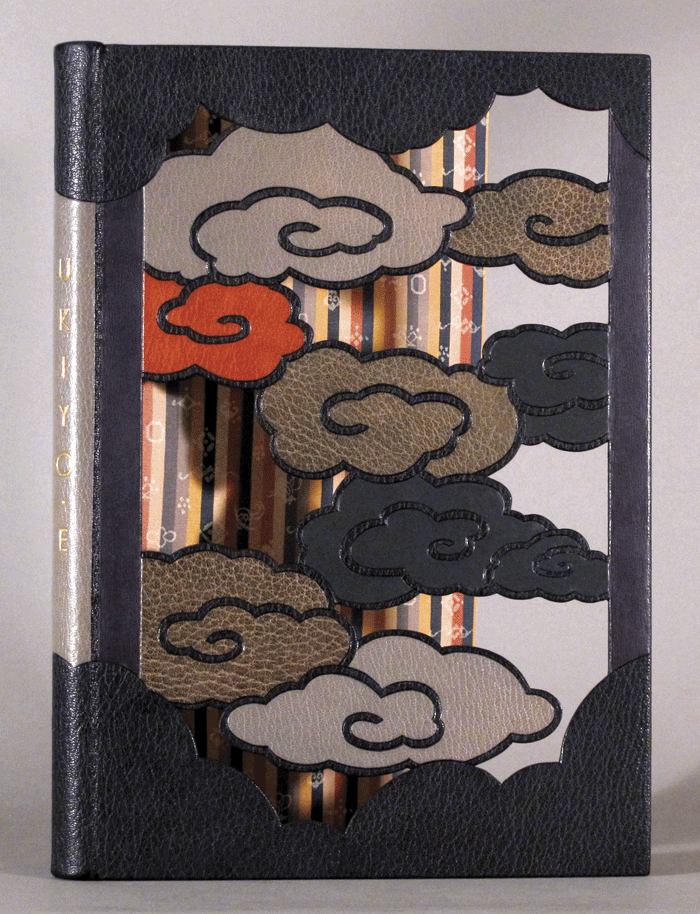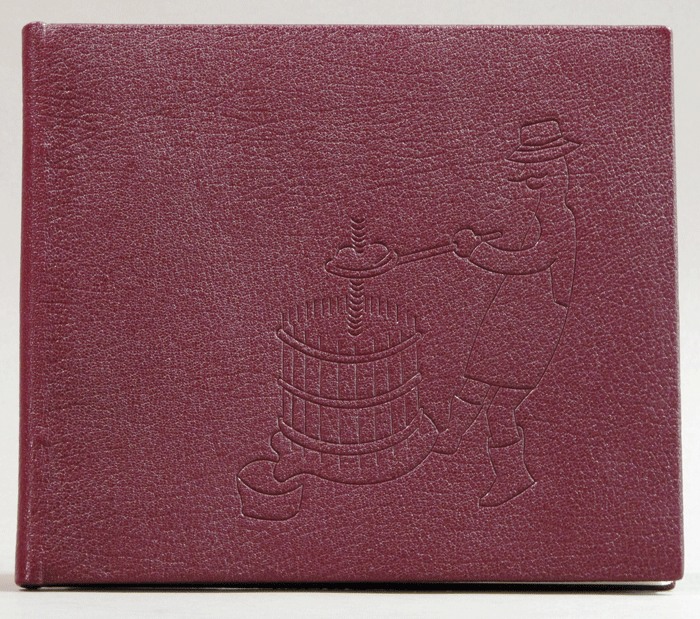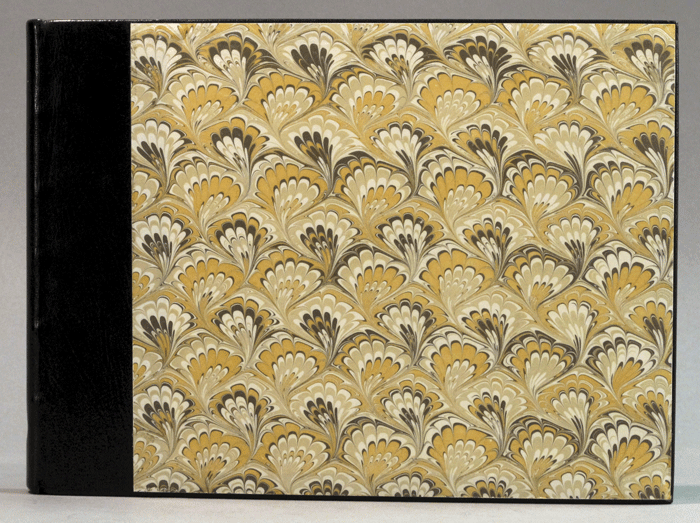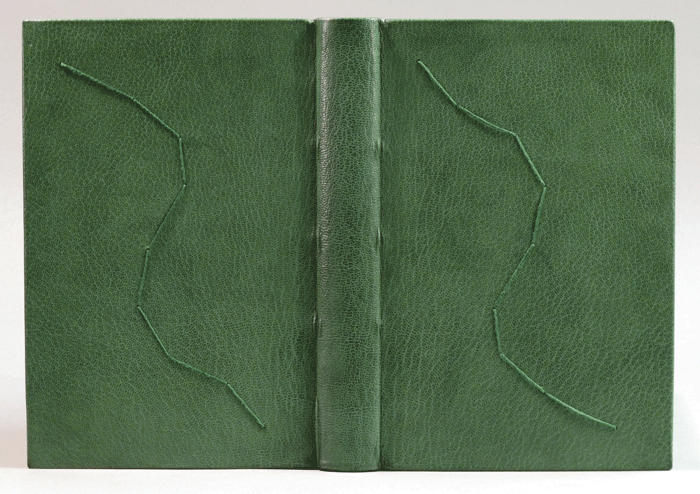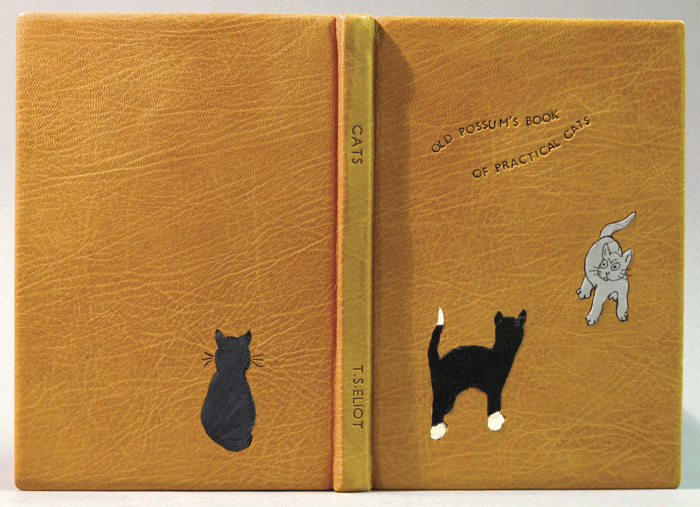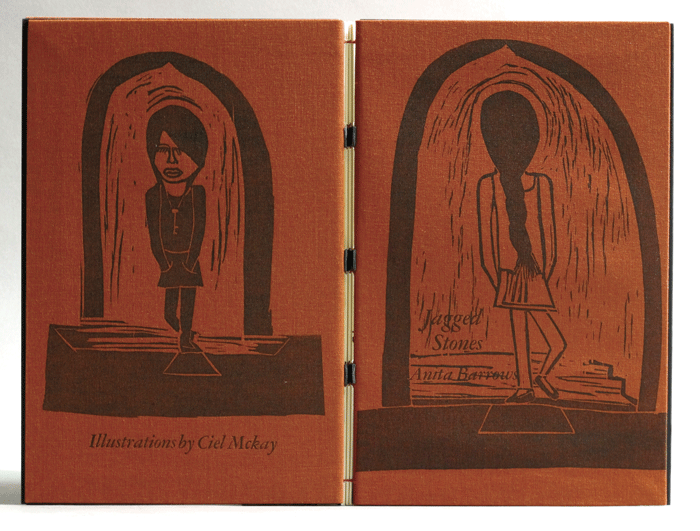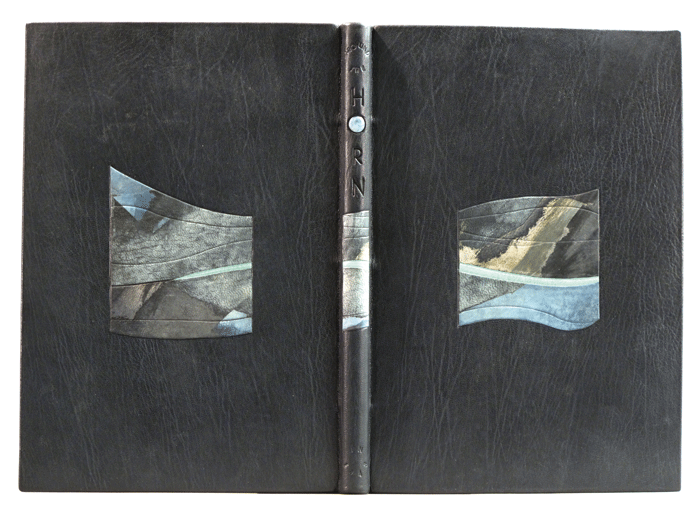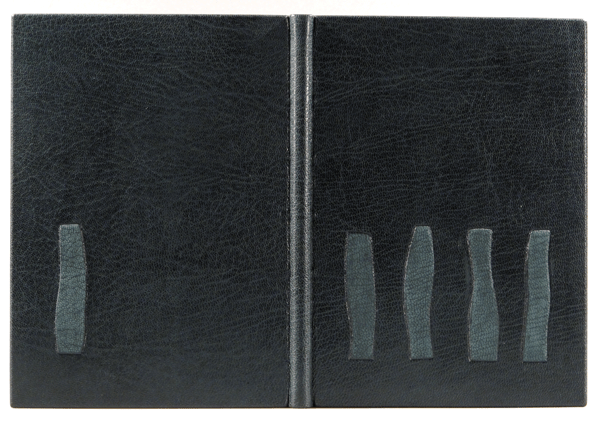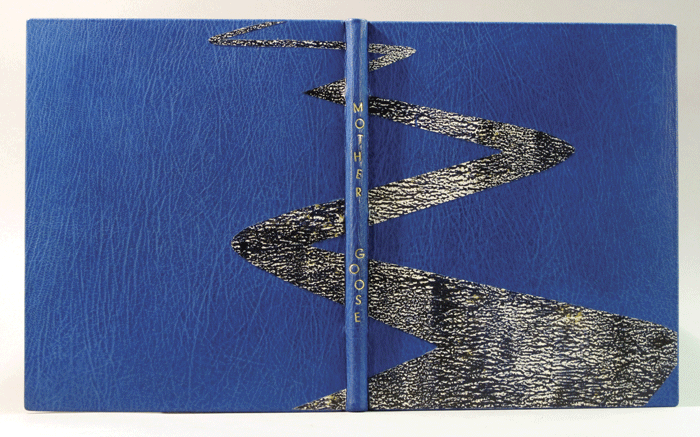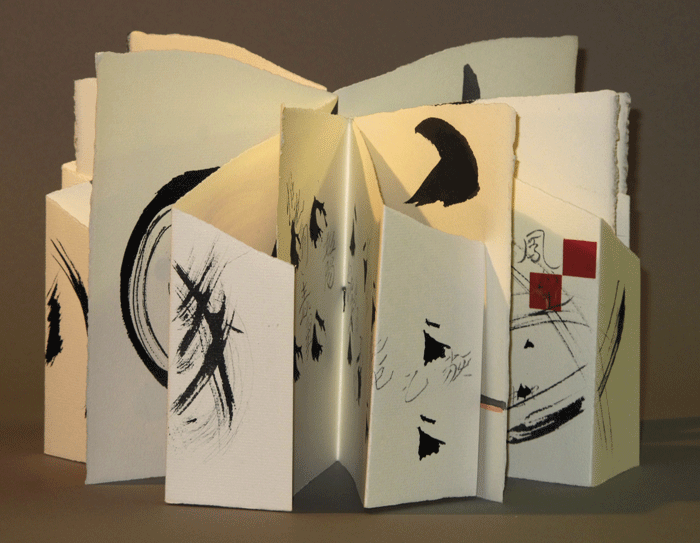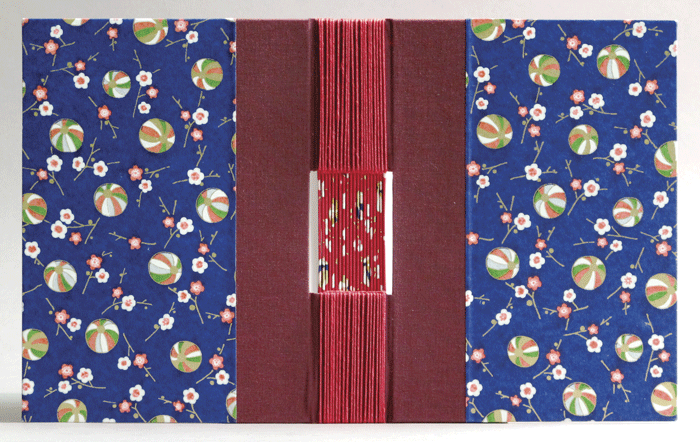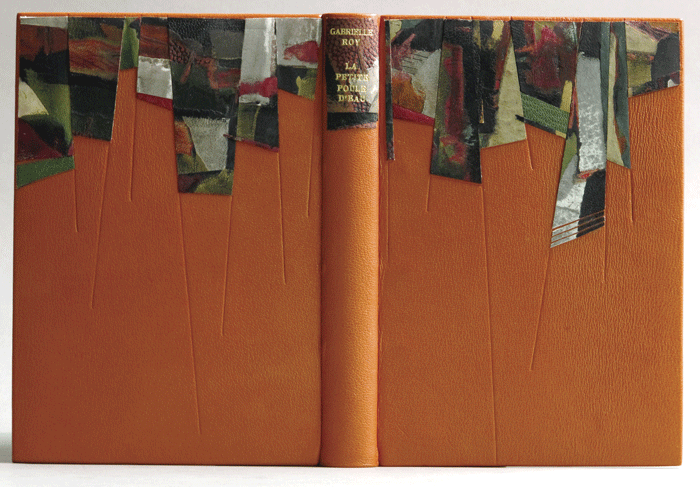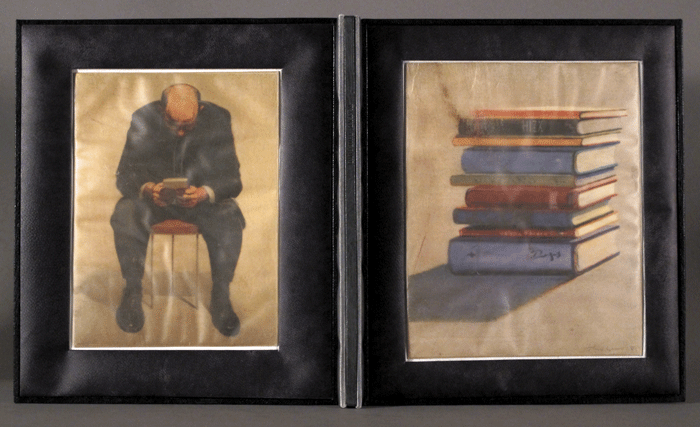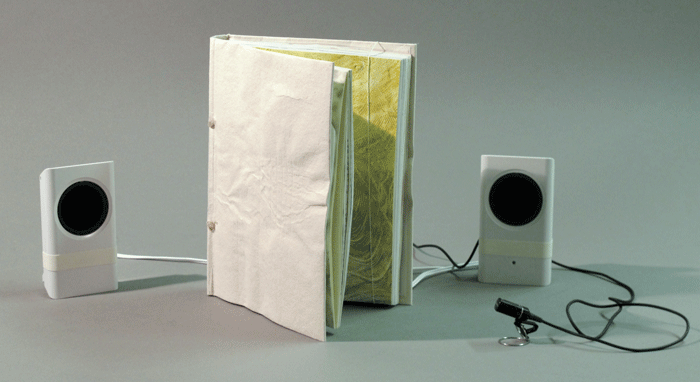 Click here for a web version of the pdf
Letter from the President:
This is a wonderful time and place to be a bookbinder.
We have a long established local tradition of fine binding with collections of astonishing work we have only to ask to see, and bookbinding titans who still walk among us, sharing their knowledge and creating new work. An active community of young makers who are rediscovering the joy and deeply human satisfaction of crafting by hand and who want to reinvent that process for the 21st century thrives here. The Bay Area houses open studios that provide access to specialized equipment (some new, some over a century old) that can refine and elevate one's work. We interact with like-minded colleagues all over the world with an ease and speed undreamed of in the history of humankind.
HBC is happy to return to the San Francisco Public Library's Special Collections Skylight Gallery. As with last year's exhibits at Stanford University Green Library and Mills College, archival bindings from the library's collection are included. These bindings by influential Bay Area binders and teachers add richness and meaning to the exhibition. We thank especially Andrea Grimes, Librarian of Special Collections for her encouragement and help in all aspects of the exhibition.
- Brian Lieske, President, Hand Bookbinders of California, 2013
2012 Members Exhibition - 40th Annual
The 40th HBC Anniversary Exhibition opened at the The Green Library, Stanford University from July to September, and The F.W. Olin Library/Heller Rare Book Room, Mills College from October to December 2012.
Letter from the President:
Formed in March 1972, the Hand Bookbinders of California was from its inception devoted to promoting and supporting the craft of hand bookbinding, with membership open to binders of all skill levels. The founding group included some of the Bay Area's most influential collectors, among them Duncan Olmstead and Gale Herrick, and many binders and teachers of binding. Today, 40 years later, we boast over 150 members, including binders, calligraphers, printers and collectors.
Each year since inception, we encourage our members to enter their work in the annual, non-juried exhibition in order to gain experience and to demonstrate this high quality of work produced in our craft.
We are proud of the excellent quality of work and the variety of entries from our membership. For this 40th anniversary exhibit, we recognize the strong French influence on the work of Bay Area teachers of binding, many of whom studied in France, including bindings by Paul Bonet and Pierre Lucien Mart.
Also on display are works by a few of our early members and teachers, including Belle McMurtry Young, Peter Fahey, Florence Walters, Betty Lou Chaika, Joanne Sonnichsen, Barbara Fallon Hiller, and Anne Kahle.
-- Coleen Curry, President, Hand Bookbinders of California, 2012
2011 Members Exhibition - 39th Annual
Browse a slideshow of the exhibit. The exhibition traveled to three venues : The Book Club of California, Doyle Library and the Mechanics Institute Library.
Click here for a web version of the pdf
38th HBC ANNUAL MEMBERS' EXHIBITION
The books were on display in 2010 at the San Francisco Public Library and then at the Doyle Library in Santa Rosa.
37th HBC ANNUAL MEMBERS' EXHIBITION
Opened September 10th, Thursday, at the Gleeson Library, University of San Francisco